Reviews
During the busy Christmas period please allow at least 7 working days from the dispatch date for your order to arrive before contacting us. We thank you for your patience.
Absolutely fantastic, big thumbs up, gold star's all the way xxx Will Defo Be Back For More Lovely Items xxx I can not tell you how amazing and happy I am with the art and beauty of the frame, key-rings ect xxx Everything was just so perfect, I want to keep the Crafty Monkey all to myself, as I know my friends will steal them from me lol lol lol :) :) :-) Sharing is caring and that's what I intend to do xxx
Thank you so much my darlings xxx Love Lauren
Lauren Collins
Message: I found this site by luck, all the items look great so I purchased a New Home frame with lights,
Over the moon with quality looks much nicer in person, well made, sturdy, nice fresh look highly recommended, thanks
Ian Curley
Absolutely amazing quality and service. They were able to create exactly what I asked for and I'm so happy with the end product. It also arrived really quickly.
Alice Roae
my salon sign arrived today and I am over the moon with it. absolutely beautiful snd lovely quality! thankyou so much
Leanne westhead
Text: Oh my word! I ordered our friends/ neighbours a personalised family tree frame with LED lights as they have just had a baby,, it is amazing!! excellent quality and looks unreal, the little finishes touches that were added were so thoughtful, think I will be ordering a few more friends and family gifts from here in the future, and an added bonus it took less than a week from ordering to arriving, thank you so much, you are brilliant at what you do @ Crafty Monkey xx
Andrea stoker
Got a family tree done for my wife as my daughter just died and it's absolutely gorgeous she cried with joy.. I messaged crafty monkey and she was soo helpful would definitely recommend
Tracey McKenzie
Wow!!! What an absolute pleasure it was to collaborate with Crafty Monkey in obtaining a family tree. No request or enquiry was treated as trivial, and every idea, was trialled. I cannot thank Lana enough for the sensational end result. I live in Australia. The recipient of this gorgeous gift lives in Scotland. My gift was even delivered in the blink of an eye, literally. Certainly no stress on my end, worrying about our terrible postal service system . It would have taken a number of weeks for me to have organised all of this, and had it delivered, had it been done on my own. The cost of this total package was soooo worth it, and inexpensive!!!! This gift has now become a treasured item, and loved dearly by the recipient. . Thankyou seems so inadequate for such a fantastic service and product!!!!!!😍😘
Lisa Kearney
Text: Beautiful wedding frame gift, with first class customer service. Wouldn't hesitate to order again as and when required. Many thanks 😊
Karen
Family Tree done for my mums 60th & she was so overwhelmed, thank you so much & I would recommend to anyone 😁
Ben Rhodes
I ordered a family tree for my Nans birthday and I wanted it to be perfect so I messaged and put loads of ideas forward of what I wanted and the outcome was even better than what I imagined! She loves it and I love it so much! Amazing work and at such a good price! True talent.
Lily Devin
Excellent communication, quick responses and listened to what I wanted. Easy PayPal transaction.

Preview of the completed frame was sent to me the next day and received in the post yesterday. The product was well packaged.

Beautiful frame to commemorate my daughter's 18th Birthday in a few weeks.

Thank you 😊
Suzie Moore
Where to start!

Customer service is absolutely fab, i sent a message before ordering to ask a few questions and had a really quick response that was friendly and welcoming.

Order placed and arrived in a fab time frame even though we live in wales, packaged lovely and safe for the transport.

The actual item- I cried when i opened the box, what i had ordered was for a birthday present for our Nana. Its been a long year and its obviously continuing and she's not seen so much of our kids as she normally would. This incredible and wonderful lady has created the most beautiful, stunning and gorgeous frame with all her great grandkids in one. You can tell she loves the work she does and puts alot of love into making her products. I am absolutely overwhelmed and incredibly grateful, we cannot wait to give this to our nana.

Thank you for helping us bring her some joy durring this time of our lives 💜
Heather Best
Extremely happy with our family tree for parent's Golden Wedding Anniversary & know they will absolutely love it! Would not hesitate in using in the future & would 100% recommend.
Denise
Extremely happy with thr hanging sign i orderef for my sons nursery its a perfect match and fabulous quality.

Also very impressed with how quickly it arrived.
Neelam
I have had a few frames made now from crafty monkey and the service has been amazing. So much effort is put into each one that is made for you. I have asked for a special one to be made that means a lot to me, and so much effort has been made to make sure every little detail is perfect for me.
Every frame gets delivered wrapped and boxed well, and you could not ask for a better service. Highly recommend, and thank you for all the lovely frames you have made for me. Looking forward to receiving my extra special one that's I'll treasure always xx ❤️❤️💕
Sonia La Torre
Text: The company went above and beyond to exceed expectations of an item which was required, additional support and thorough communication in all aspects , amazing business and amazing items.
Ibrahim
I ordered one of the LED Light up frames for a golden wedding anniversary. I was absolutely chuffed to bits when it arrived. The quality is fantastic and it really does look as good as I had hoped. They helped me out by posting out super quick and I would use them again 100% without question!!
Martin Lister
I ordered 3 family trees and a friendship poem as gifts. They are all stunning and I'm so happy, I'm sure the recipients are going to love them as well. The service was brilliant from start to finish. Thank you so much xx
Hayley Crawford
Text: Absolutely amazing!!!! Beautiful family tree for my parents golden wedding. Slight hick up with the 1st one, but very quickly and professionally rectified. Highly recommended company. Thank you crafty monkey xxx
Tracey burton
I don't even know what to say to you or how to acknowledge my gratitude for what you do. My family is very fractured & my mom is hard to explain 🤷‍♀️ She received your gift today. I spoke with her this evening & she is blown away. She said she has never seen anything so beautiful & personal & meaningful. She loved that she had to search around the tree to see everyone and that kids/grandkids weren't on separate branches. She loves the lights. I trusted you but I was also a little concerned this would look cheap. I asked her what she thought this should cost and she said $500. You are an amazing person with a true, life changing gift. 💗 Thank you!
Katie Maher
Absolutely delighted with my purchase that arrived today. A beautiful memorial of our beloved and sorely missed dog Misty. Opening it brought a tear to my eye. I searched long and hard to find something that would convey our love and take pride of place, the lights just add that special touch. The quality is top notch.
From my first contact with Lana through to delivery was quick and problem free, it arrived earlier than anticipated and I was kept well informed. Some other businesses could take a lesson on packaging from Crafty Monkey.
I would not hesitate to recommend and I will most definitely buy from Crafty Monkey again.
Thank you so much ❤
Lynn dale
Purchased a very personalised family tree. Crafty Monkey took a lot of time to ensure it was perfect and fitted my brief. Thank you
Beverley Townsend
Theres no way i was going to not review the beautiful item i received for my nephews 1st birthday next month, i am sure hes going to love it as hes dinosaur obsessed! Everything was packaged very securely, each letter wrapped individually with bubble wrap & handled with care. Product design is absolutely stunning & is going to look amazing on the wall, couldnt be more thankful than i am. Thank you so very much, i will definitely be buying products from you again in the future. :-)!! X
Amy joy louise Lawton
Very!! friendly, helpful & accommodating. Happy to keep in contact while I pestered for information & confirmation of product design. My parents absolutely loved the gift.
I don't normally write reviews or give ratings, but this truly does deserve one, 5 gold stars. I will be contacting Lana again. Thankyou, your gift made their day so special.
Sarah Parker
Text: Absolutely amazing. The door signs Lana has produced for my three grandsons were fantastic and a big ask as one grandson is into pink bin lorries another has a winnie the pooh themed room so individual pieces were produced for those two - thankfully bees sufficed for the third one! Unfortunately all three had some problems with damage and smudging but have all been replaced immediately without any hesitation or any extra cost to myself. The attention to detail and customer service is second to none and so I highly recommend taking a look at what's available and buying products from Crafty Monkey. Thank you Lana I will be back to purchase more.
Sandra Hughes
Received my golden wedding anniversary frame today
wow wow wow absolutely amazing
I love it and my mum and dad will also love it
Lana was very helpful and has done everything I asked for she went above and beyond to make sure it was personalised exactly what I wanted will be recommending to everyone as she is so talented
Also will be definitely ordering again
Thankyou so much
Xxxx
Lyn shepherd
Highly recommend this page/website - lovely to deal with & fast despatch. The product is first class with so much attention to detail! Thank You 💕
Tasha Doogan
I cannot get enough of Crafty Monkey. Their work is beautiful, the attention to detail is exquisite and the customer service is second to none.
It is amazing to support small business and get such lovely products in return. 10/10 recommend xxx
Kelly McGill
received both my frames today and they are absolutely stunning. Lana was so helpful and done exactly what i asked for , would highly recommend to all friends and family if they are looking for that something bit special for a gift.
thank you
Gemma hooton
Highly recommended guys ive had loads from crafty monkey never been disappointed
Vickie murdoch
Placed an order for a personalised frame on Tuesday. Lana made it and had it posted out to me by Friday. The frame was just perfect. It was made to a high standard and the attention to detail is second to none. Lana thank you so much for making me this frame. The price was reasonable and the quality of her work is amazing. I will definitely be ordering again in the future. X
Shazia ahmed
Absolutely lovely pictures. I ordered one and it was done and posted within 3 days.
Highly recommend
Denise james
I've just received my daughters Medal holder. It's amazing! She is going to love it. Would highly recommend. Very strong and robust. And just perfect!! 🏅🤸‍♀️ Thankyou again!
Lisa wills
Thank you so much for my personalised dogs the quality is fantastic and the communication regarding the schnauzer ones was brilliant nothing was too much trouble. I am more than happy with them 😀
Katie Reilly
I Can't Highly Recommend Lana Enough For Her Fabulous Creative Design's That She Hand Makes...... I Have Just Received Another Led Light Frame That She Has Made And It's Absolutely Beautiful 💌💌💌 Thank you So Much Lana And I Can't Wait To Shop With You Again Very Soon xxx
Mathew sharp
As always beautiful frames, I love how I can suggest what I want with colours and designs and Lana always creates a beautiful design.
So pleased with my recent purchase for my anniversary with my chosen colours.
Especially as I left it short notice, Lana went out of her way to ensure I got my gift in time.
Thank you!! 😊 ⭐️⭐️⭐️⭐️⭐️
Danielle brough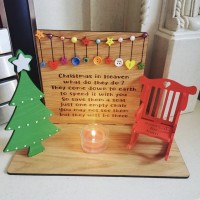 Ordered the Christmas in heaven amazing choice of colour & also personalised, its beautiful. Fast delivery.
Thank you so much. Would definitely purchase from you again in the future.
Jemma Jackson
I ordered a medal display hanger and it's absolutely lovely. Really good quality and arrived within a week. It's a Christmas present so I hope my daughter loves it!
Ali coulson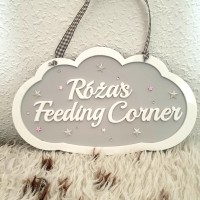 Ordered a sign for my newborns rooms. O.M.G pictures don't do the item justice. it came perfect. exactly how I wanted it. delivery takes little time but that is expected for hand made items 🥰 thank you so much I'm in love with it x
Beckie franiak
I Can't Highly Recommend Lana Enough For Her Fabulous Creative Design's That She Hand Makes...... I Have Just Received Another Led Light Frame That She Has Made And It's Absolutely Beautiful 💌💌💌 Thank you So Much Lana And I Can't Wait To Shop With You Again Very Soon xxx
Matthew sharpe
enquired sunday about what id like, really helpful and friendly, my purchase has arrived today and its absolutely brilliant im so happy with it! thanku so much crafty monkey!x
Lisa Jenkins
I have got to say this lady is absolutely amazing I cannot wait to see my friends face when she sees her birthday gift. I'm definitely going to be back. Thankyou so so much 10/10
Laura Lou
I received my medal hanger today, its is beautifully made, you can tell a lot of love and care goes into making each item. I would highly recommend, you will not be disappointed. I will definitely order again.
Thank you so much
Jane
The Medal Holder is absolutely perfect. It is beautifully made. I am grateful that Lana made it and posted it in time for Father's Day. She went above and beyond! Her communication was brilliant; super speedy response! I will definitely buy gifts from her again. Thank you!
Sara Rice-Oxley
Sara rice - oxley
Text: I have had about 5 frames from Crafty Monkey and each time she does exactly what I want. The frames always come on time and they are perfect. I am always more than happy with the finished result and family and friends love them. Will always purchase from here as I know the quality and craftsmanship is second to none.
Beckie downs
She made two family trees for me for Christmas this year. One for my sister and one for my grandmother in law. They both absolutely loved them and were very happy. I would totally recommend her, very nice job. Five stars ⭐⭐⭐⭐⭐
Lisa m cutrara Klemm
Would recommend Crafty Monkey 100%! I made a few mistakes while ordering so had to pm a few times to make chances but nothing was too much for this lady she was very happy to makes changes which I am very grateful for! Beautifully made and at a very good price. Thank you so much x
Camila Andrade
I've ordered a few times now and absolutely love everything that ive received. received both orders really quickly and customer service was excellent. definitely recommend and will no doubt be ordering again in the future xx
Amanda rain
My photo frame arrived today and is absolutely perfect! Thank you so much! So happy!! Very good quality and great value for money!! Only took a few days to arrive too!! Definately recommen
Jessika higgins
if had the pleasure of buying from these guys a few times now and always received high quality items, customer service is second to none and nothing is too much trouble as iv asked on two occasions for items that they havnt made before and they have gone out of their way to provide the best price and quality they can whilst delivering a bespoke product. I cannot recommend them any higher.
Katie reilly
Amazing quick service and the family tree was outstanding !!!! What talent. I will use you again without hesitation.
Lynda templeton
The goods are beautifully made with excellent customer service, communication and super fast delivery. I am very impressed and would highly reccommend Crafty Monkey 😁
Jean haining
Absolutely fabulous and friendly service, quick to reply to messages and also made all my requests in speedy time. Safe delivery to Spain too. Thank you so much, they make lovely gifts 😍
Amanda spurr
Extremely happy with my personalised Christmas reindeer family... looks amazing and quality is fab, defo order from here again, Thankyou x
Kayleigh louise sealy
My 2nd purchase from crafty monkey beautiful & original, quick response, packaged & delivered perfectly. I would highly recommend Thankyou x
Heather ascroft
Excellent service. Made the frame I requested exactly as I had pictured it in my head. Can't wait to place my next order 😍😍😍
Kate dinneen
5 Stars

I would highly recommend. Lynne was very helpful and friendly.
We had this frame made for my husband's mum and stepdad as they were renewing their vows. We love it, its absolutely gorgeous. They loved it too and my mother inlaw actually cried when she saw it. So once again thank you so much for your help and such a great frame 😍
Emma duxbury
Thank you so much for making this frame for my Mum and Dad's 25th anniversary. They love it 🖤
Diane Morrison
Lana has created two beautiful frames for me since I found her...very impressed with her excellent communication, sending photo's of her work in progress for approval...excellent quality, fast dispatch and well packaged...can't recommend her enough and I will definitely be ordering from her again
🌟🌟🐵🌟🐵🌟🌟
Rachel Thomas
I have purchased many frames from Lana now and I am always so delighted with what she has created for me. Her attention to detail is faultless and she is so helpful accommodating my fussy requirements 😂. If you are looking for a unique gift then this is the place to get one from.
Faye Stewart
Crafty monkey designed an amazing family tree for my mums 70th! It was beautiful and amazing and the rest of my family also want one for Christmas! Reasonable prices and great communication - HIGHLY recommend x
Kate aston
I would highly recommend crafty monkey I have lost count the amount of gifts I have purchased and been in love with every one.
Nicola baxter
Received a lovely gift from my kids for my 25th wedding anniversary. It is gorgeous and I love it. Would order from you again for a special personalised item
Donna duncan
I've had several frames made by Lana over the last couple of years and each one has been perfect 👌
She meets your every requirement, with great attention to detail, even when I made a mistake on my order she corrected it with no fuss. Great communication & quick delivery too.
Will most definitely be having more in the future.
Thank you Lana from a very happy customer 😊.
Danielle brough
We have just received the frame that we ordered for our granddaughter's 1st birthday and it is absolutely beautiful. I loved the pictures but it is even better than expected. Everything was as requested and stunning and the delivery time was excellent. I now want one for myself and will definitely use Crafty Monkey again. Thank you Lana, your attention to detail is amazing and very much appreciated x
Chris Hodkinson
Rcd a unique & beautiful picture today for my mom with all her grandbabies names. Absolutely beautiful, the detail was perfect. My mom cried. She never cried in all these years from a gift 😍❤️ she even put angel wings to represent the babies lost before we knew their names 😇
Tammy sandefur
Thank you so much for my mum and dads Golden Anniversary picture. It was lovely! Great communication and very fast delivery! Would highly recommend
Anna rummey
Thank you so much for all the time and effort you put into making this frame! It is just perfect and couldn't wait until Christmas to give it to mum and dad lol. Gave them it this morning and mum cried ❤️ says it all! Thank you! x
Laura Davidson
Thank you so much for all the time and effort that has been put into personalising our frames for our much beloved and missed pet Lola. They have turned out so much better than expected! My mummy and I cried once we seen them, which says it all really! These photos just do not do them any justice, they are just simply beautiful. I also need to say a massive thank you to Lynne as she had the patience of a saint whilst working on these for me! This will be the third time I've purchased a frame from Crafty Monkey and I will certainly not hesitate to purchase any more in the future. Once again, thank you so much xx
Stephanie Ward
I have this beautiful frame from Crafty Monkey with my grandchildren's names. When my latest grandson was born I was sent an extra heart with his name to add to the frame. Great service and lovely product. Thank you
Anne Healey
Thank you so much for my personalised dogs the quality is fantastic and the communication regarding the schnauzer ones was brilliant nothing was too much trouble. I am more than happy with them
Katie Reilly
I ordered a frame for my parents Ruby Wedding Anniversary.
Communication was excellent throughout and the finished product is absolutely beautiful!
Safe to say that my parents love it!
Thank you very much Lana, I look forward to ordering again in the future.
Nicky Endacott
Ordered a few things from crafty monkey, and have been so pleased with them. Lovely lady, great communication and amazing finished products, even better than they look in the pictures. Thank you so much xxx
Deb Amps
This lady is truly talented. Every frame I have ordered ( and I have ordered so many, returning each time) have been so beautiful. I would recommend over and over and over again. Thank you Lana xxx
Sharlene Muir
I ordered a light up box frame for my daughters birthday, crafty monkey were more than helpful to adhere to my requests nothing was a to much for them, would definitely recommend, well worth the money. A massive thank you again xxx
Claire Maynard
I am over the moon with the two frames I have had made for friends special birthdays. Everyone admires them and you can see they are made with such care & attention. Communication is excellent and ideas are there if you need some help. Highly recommend Crafty Monkey!!!
Faye Stewart
These frames are gorgeous, so well made and individual. Went out her way to get shamrocks made for my last one. Will be buying more in future
Annmarie Galligan
Absolutely brilliant frame I had made for a thank you gift for my parents for my wedding. A lot of thought and effort goes into them. Second time I have used crafty monkey. So glad I found you!!! Thanks again xx
Katherine Hamilton
We have Just received our frames and they are even better than in the pictures ,which I didn't think was possible ,Lana is very talented and has been messaging throughout the design/making of our items I can not recommend enough and will be returning with other ideas ,thank you our family will love your frames when opening Xmas day x
Gary Mitchell
Absolutely delighted with my order, so unique and beautifully presented. Will def be ordering again. Quick delivery too! Thanks Lana x
Tracy Angus Winfield
Absolutely stunning frame. Beautifully made and a special meaningful keepsake�����
Tracy Tink Fraser-brown
This lady's creation is amazing! Absolutely love her work . Highly recommended
Kerry Luton-Conibere
Simply the most beautiful bespoke items � I can't recommend Crafty Monkey enough. I've ordered numerous items now (some for very hard to please people) and everyone has been perfect. Thanks again x
Emma Baker
I'm not normally one to leave reviews but I feel I should on this one! I've had a few items from this lady now and I've loved every single one of them! She's very talented and always makes sure the item is the way you want it. I'm always excited to see the finished product cos I know it'll be beautiful! Xx
Nyah Renshaw
I can't rate Lana enough! I've had frames as gifts in the past for my kiddies and was the only place I looked to get a beautiful frame for my mother in law for her Christmas. She was great and very prompt answering any questions I had and if I needed to change things it was no problem what so ever. I will be using her services again xx
Helena Dellow